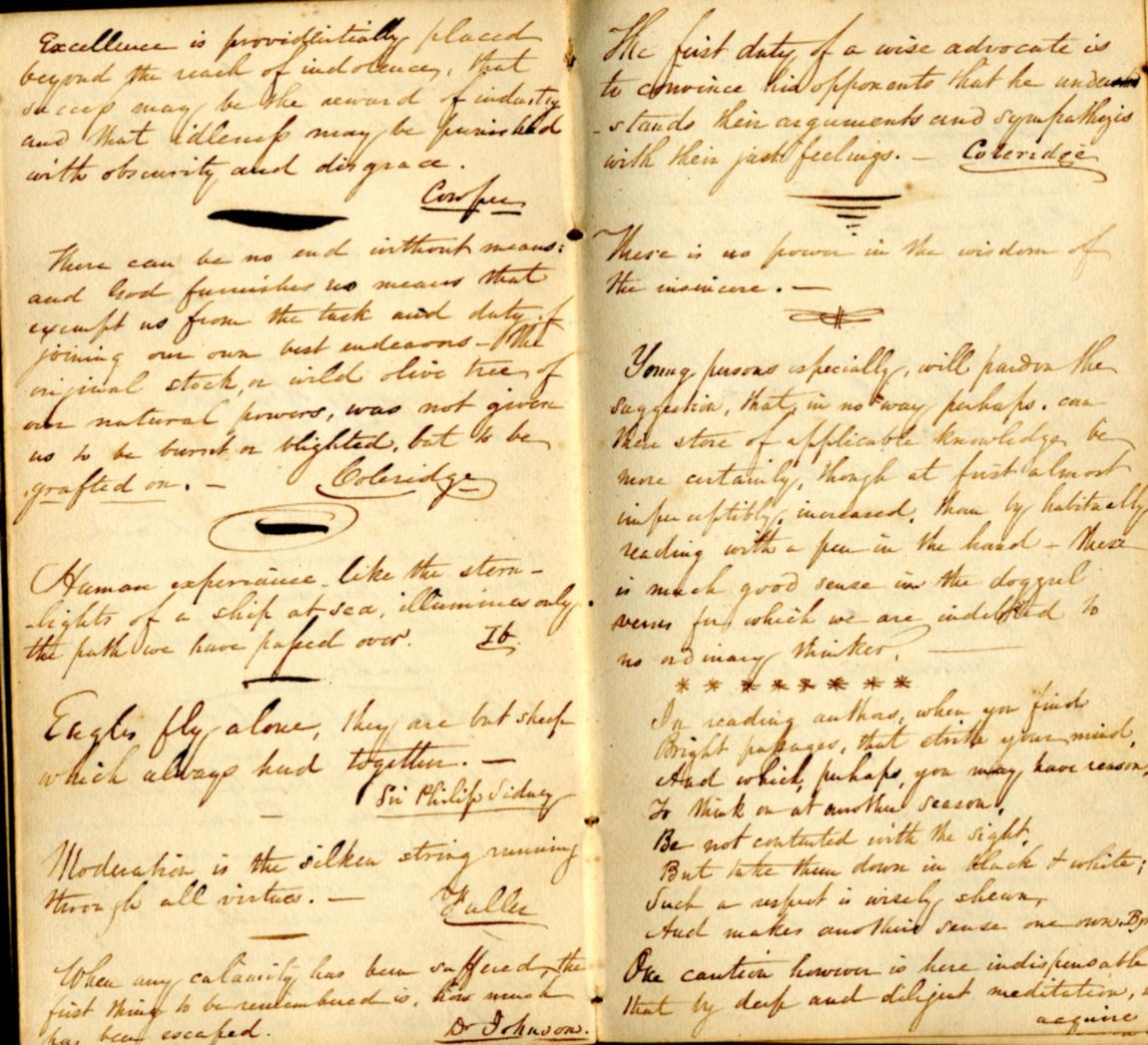 A wonderful end of the year gift came to the Princeton University Archives through the generosity of eight alumni who serve on the Princetoniana Committee. The item, a copybook from Class of 1836 graduate Samuel Humes Porter, was for sale on eBay. Dave Cleaves '78, the organizer of "pBay"–a group of alumni who collect Princetoniana–noted the item's availability on Sunday, December 16, and by week's end, led by Sev Onyshkevych '83 and joined by Steven Brown '77, Cleaves, Scott Clemons '90, Donald Farren '58, Cynthia Penney '83, Jonathan Sapan '04, and Frank Sloat '55, the copybook was on its way to the Archives.
Though small in size (3″ x 5.25″), the book's importance is due to its scarcity. The University Archives has very little documentation prior to 1855 due to the Nassau Hall fire that year, and next to nothing that documents individual students' work. University Archivist Dan Linke reports that this is the first copybook from that era. The book includes lines of poems from Coleridge, Sidney, Spenser and Pope, as well as translations from Latin and Greek, all written in an exceptionally crisp hand. Porter's penmanship was so fine that he worked several government clerkships before becoming a lawyer.
Due to extended deterioration of its binding, the book is currently being treated by the Preservation Lab and is unavailable for review, but it should be available in the Spring.