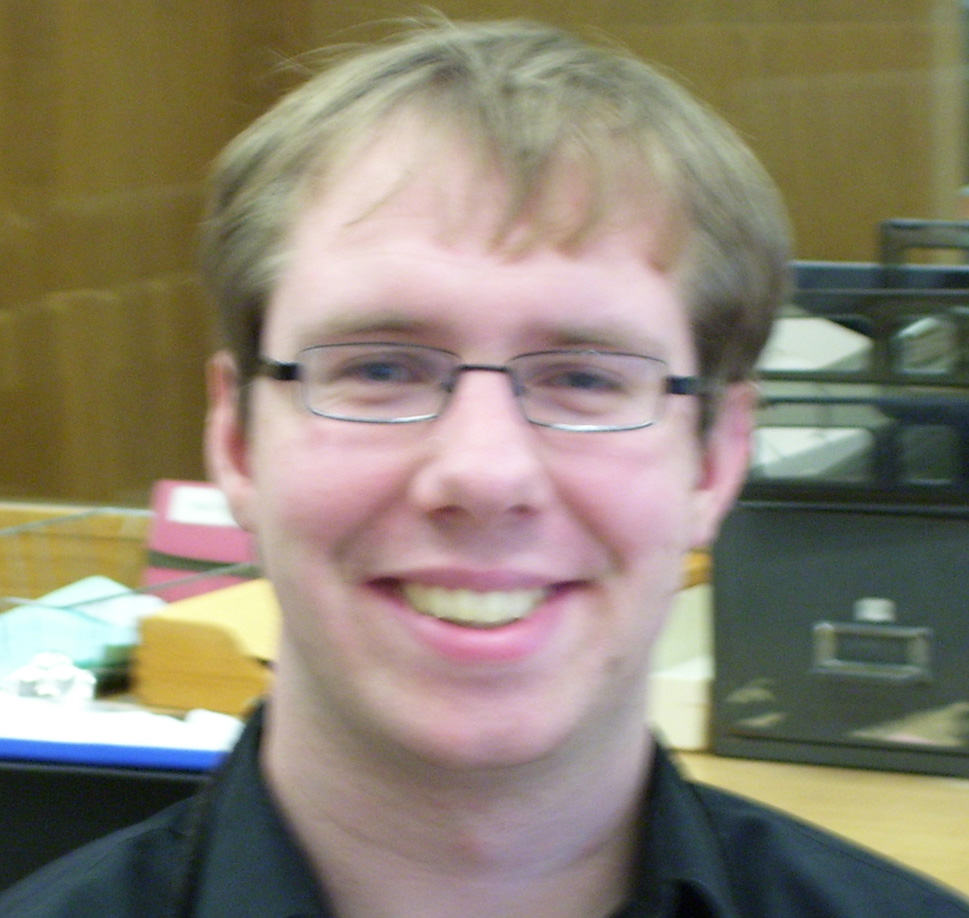 Name: John DeLooper
Title and Duties: Special Collections Assistant
I provide public service at the reception desk, including registering patrons, recording the circulation of materials and photocopy orders, and assisting visitors to the Mudd Library with initial reference inquiries. I also respond to e-mail reference questions, and create and maintain databases that aid in the compilation of monthly statistics for Mudd's circulation and public service operations. In addition, I schedule classes and meetings in the library's classroom, and work on other assorted projects such as assembling exhibitions and the James A. Baker III Oral History Project.
Recent projects: I contributed the 1983 case for the 2008 Alumni Exhibition, and created a new database to handle our circulation that will replace the old DOS-era system in use since 1992.
Worked at Mudd since: August 2, 2007.
Why I like my job/archives: I wanted to work in a library/archives setting because I enjoy helping others find information. Working with our collections is like working with history hands on, and I get to see the results of the work everybody puts in at the Mudd Library through the enthusiasm and joy researchers show when we help them find an unexpected resource or item.
Favorite item/collection: Historical Photograph Collection–seeing how the university, its buildings, and students have changed over the years is a way to step into the past and make history feel alive. It is amazing to see both what has changed and how much remains constant.
*Please note that as of September 2011, John has moved on to become a reference archivist at Hudson County Community College. We wish John the very best in his endeavors in his new professional position.*