The Seeley G. Mudd Manuscript Library is pleased to announce that the National Historical Publications and Records Commission (NHPRC) has awarded the library funding to process the George F. Kennan Papers and the James V. Forrestal Papers according to the best modern standards, making these important materials more accessible to researchers. This year the NHPRC awarded only four grants for detailed processing projects such as this one. Work on this project will commence in July, with completion set for June 30, 2009. Adriane Hanson, who last October completed processing of Mudd's economics collections, will manage the project.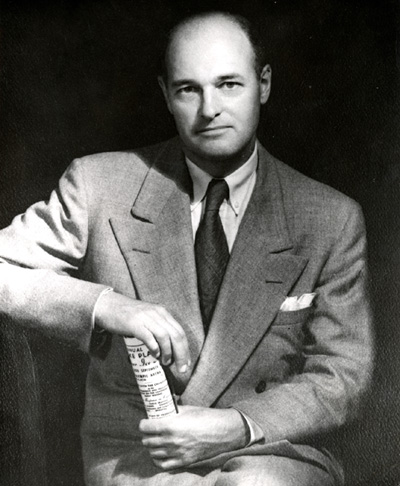 Both Kennan and Forrestal were important figures in shaping United States policy at the inception of the Cold War. Kennan, a diplomat and historian (pictured at left), is best known for his authoring of the "Long Telegram" and the subsequent "X" article in Foreign Affairs in which he advocated for a new course in U.S.-Soviet relations that became known as "containment." Kennan was involved in diplomatic relations with the Soviet Union throughout most of his distinguished career in the U.S. Foreign Service and as a historian analyzed the Soviet Union's history and politics. Forrestal was the first Secretary of Defense for the United States, overseeing the merger of the War Department with the Navy Department in 1947. Forrestal worked to re-structure America's defenses to confront the threat he perceived from the Soviet Union and through these efforts promoted the career of George Kennan.
Researchers should note that only a small part of the George F. Kennan Papers are currently open. However, all of his papers will open on March 17, 2009. The James V. Forrestal Papers are open for research use now, though the collection's disorder hinders efficient access. During the course of the project, researchers should inquire about either collection's availability before traveling to the Mudd Library.