The Seeley G. Mudd Manuscript Library's Historical Postcard Collection has been digitized is now available online through the Princeton University Library's Digital Collections website: http://arks.princeton.edu/ark:/88435/d217qp492
The Historical Postcard Collection consists of over 500 postcards documenting the buildings and environs of the Princeton University campus. Featuring both monochrome and color postcards, the bulk of the collection ranges in date from 1900 through the 1960s. Both unmarked and canceled postcards exist in the collection.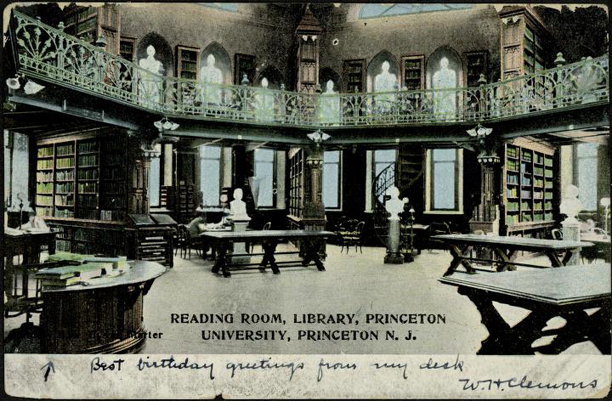 The Collection offers a glimpse of the campus grounds and buildings during the first half of the 20th century. Included are images of buildings that no longer exist, such as the John C. Green School of Science and Marquand Chapel, as well as images of historically significant buildings such as Nassau Hall and Alexander Hall. Some of the more unique cards depict the landscapes and areas surrounding the campus. Postcards of note include images of Nassau Street, the Harrison Street bridge and Lake Carnegie, and the old train station. Also included are several souvenir postcards featuring the Princeton "P." These include drawings of Princetoniana such as tigers and banners in vivid color.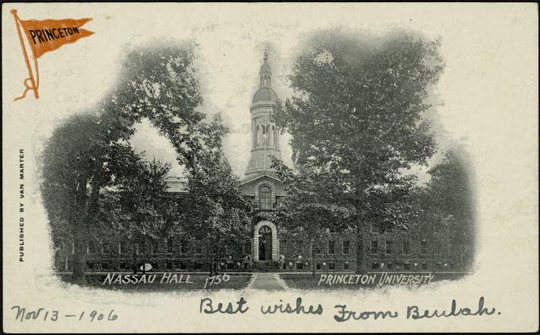 The collection is part of the Princeton University Archives at the Seeley G. Mudd Manuscript Library. Library patrons, including university affiliated faculty, staff, and students, as well as the outside public, are welcome to view the collection during library hours. The collection was developed through numerous acquisitions from alumni and other donors over several decades, and continues to grow today.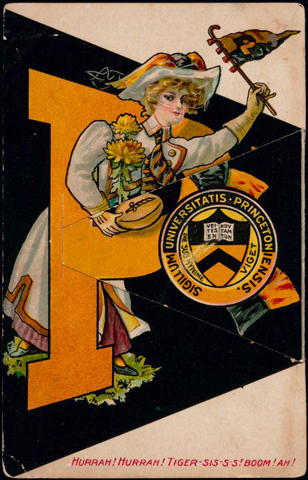 More information is available through the Mudd Library's online finding aid for the collection: http://arks.princeton.edu/ark:/88435/qn59q398k For more information contact Dan Santamaria, Assistant University Archivist for Technical Services.