Through Sunday, Jan. 4, 2009 · Milberg Gallery, Firestone Library
Curator's tours of the exhibit on Sept. 28 and Nov. 2. at 3 p.m.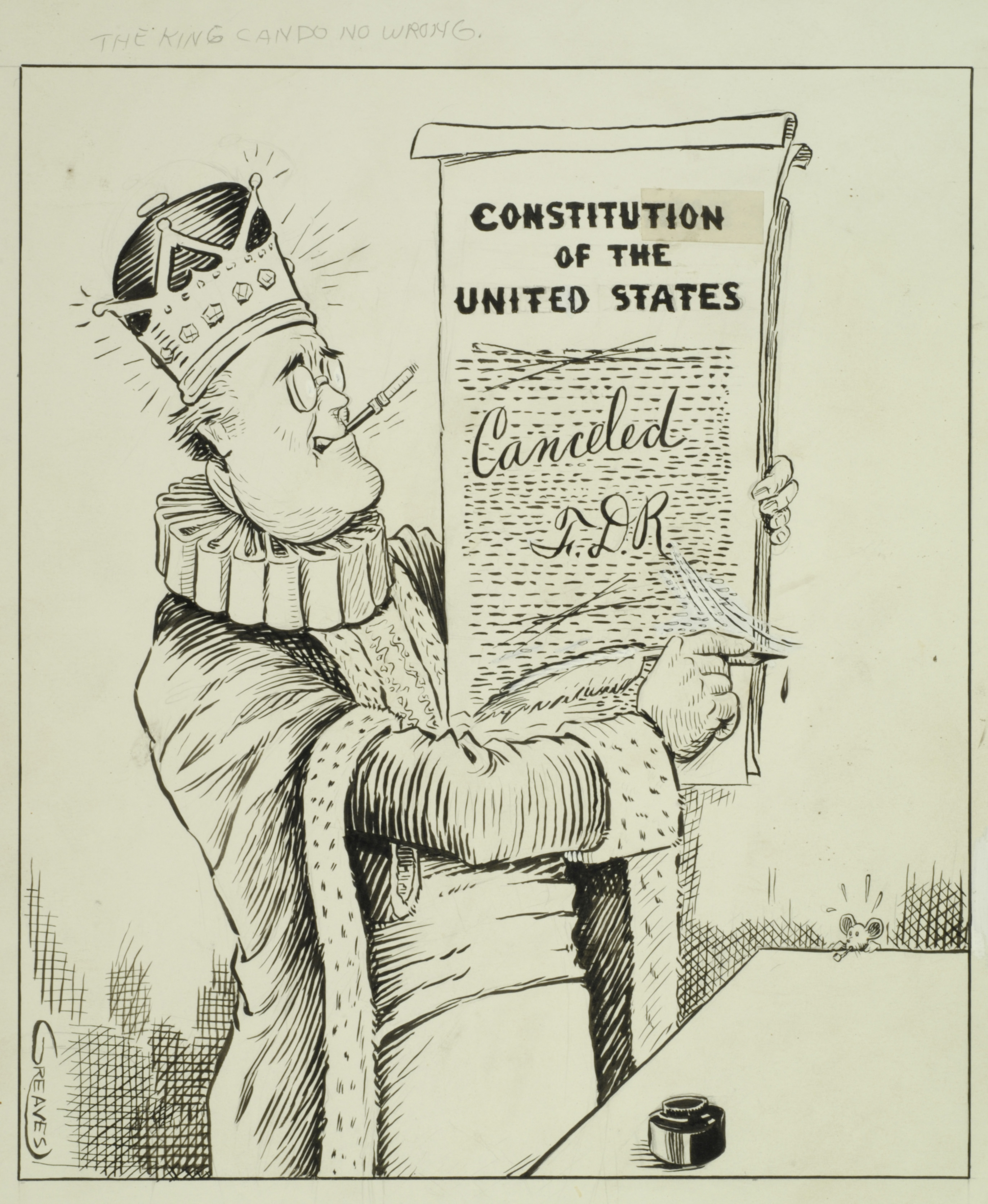 An exhibition on view at Princeton University's Firestone Library confirms through paper and ink what many American voters already suspect: Although the political candidates may change, many issues remain the same.
Titled "Sketching Their Characters: 150 Years of Political Cartoons From Andrew Jackson to George H.W. Bush," the exhibition features primarily original pen and ink editorial cartoons dating from 1828 to 1992 focusing on presidential elections. Works of Thomas Nast, among other notable political cartoonists, are on display in the library's Milberg Gallery until Sunday, Jan. 4.
Questions about qualifications, the service or burden of past actions, the influence of money on the political process, backroom deals that subvert the will of the people and aspersions on the candidates themselves have tickled and outraged generations of cartoonists and their readers. Curators Jennifer Cole, Daniel Linke and Daniel Santamaria have selected items from three collections held at the Mudd Manuscript Library as well as the holdings of the Graphic Arts Division.
"This was the most entertaining exhibition I have ever done," said Linke, who has curated more than a dozen. "Reviewing political cartoons from over the decades was like an illustrated political history lesson — or a graphic novel."
"Some of the cartoons are downright funny, but others will make you wonder if anything at all has really changed with American politics," Linke said. He noted two from 1904 in which both parties pursue independent voters and accuse the other of being in the pockets of "big money," which certainly could apply to today's political landscape.
The ferocity of the attacks also has not changed, he said, pointing out those that attacked Franklin D. Roosevelt and his decision to run for a third term. "We think of FDR as a revered president, but these cartoons show that in his time, he had plenty of detractors," Linke said.
A lecture by Rutgers history and journalism professor David Greenberg at 3 p.m. Sunday, Oct. 19, in 101 McCormick Hall will precede a reception for the exhibition. Greenberg's first book, "Nixon's Shadow: The History of an Image" won the Washington Monthly Political Book Award and the American Journalism History Book Award. He is the recipient of the 2008 Hiett Prize in the Humanities. Awarded by the Dallas Institute of Humanities and Culture, the prize recognizes a young scholar whose work shows exceptional promise.
Hours for the exhibition are 9 a.m. to 5 p.m. Monday through Friday, 9 a.m. to 8 p.m. Wednesday and noon to 5 p.m. Saturday and Sunday.
You may also see 11 of the 37 images on display at the Princeton Alumni Weekly's website.