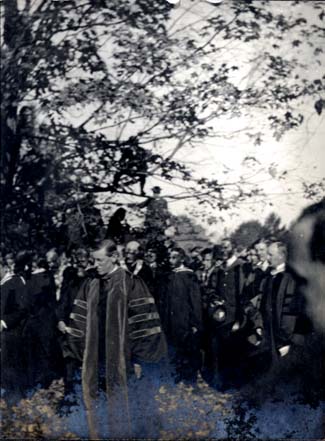 A wonderful end of the year gift came to the Princeton University Archives through the generosity of four alumni who serve on the Princetoniana Committee. The item, a photo album from a Class of 1904 graduate, was for sale on eBay. Donald Farren '58 noted its availability and joined by Dave Cleaves '78, Scott Clemons '90, and Sev Onyshkevych '83, saw that it made its way to the Archives.
The seller had advertised the Woodrow Wilson image (right) but had made no mention of the image of Samuel Clemens aka Mark Twain whose photograph was on the same page (below). The images were taken during Wilson's inauguration as Princeton president in October 1902, and another image of Wilson taken that day is also found within the book.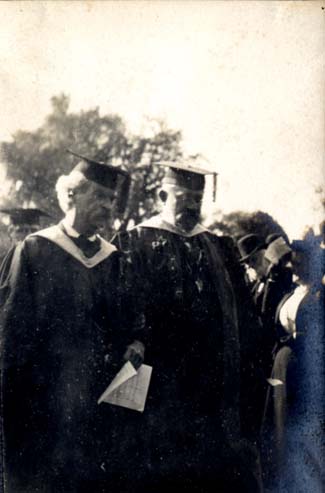 The volume, compiled by William Alsop Bours, also contains numerous candid shots of undergraduate student life, including Princeton buildings, snow scenes, students, dormitories, sporting and social events, as well as a set of pictures from a trip to Rome. The volume has been added to the Historical Photgraph Collection, Student Album series.