Long before he was coaching the US National Soccer Team at the World Cup, Bob Bradley '80 was Princeton's coach of twelve years. During this time, he led the Tigers to a pair of Ivy League titles and an appearance in the 1993 College Cup.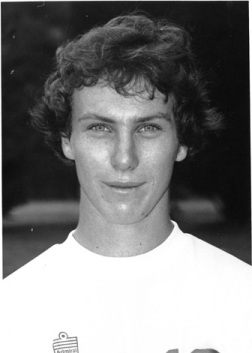 Bob Bradley as a freshman. Princeton University Archives: Undergraduate Alumni Records, 1921-2008
Before that, he was a Princeton student as well. A history major, Bradley wrote his senior thesis on "The History of Intercollegiate Athletics at Princeton," and was joint top scorer on the 1979 team that was Princeton's most successful up to that point. Bradley was also a varsity baseball player during his freshman year, and a broadcaster at WPRB as a junior and senior.
One of Bradley's assistants, Jesse Marsch '96 was also a Princeton student. Marsch was named All-American in 1995 while playing on Bradley's team.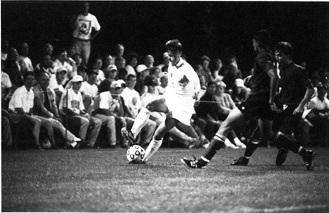 Jesse Marsch '96, Photo by Greg McDermott, Princeton University Archives: Undergraduate Alumni Records, 1921-2008
-John DeLooper