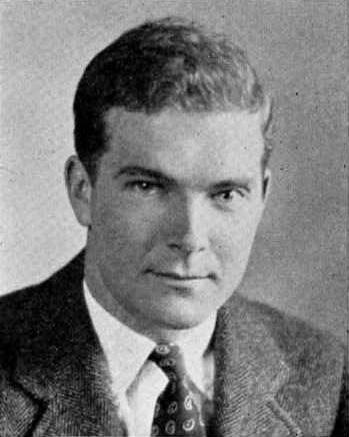 Baseball in October is often marked by premier teams, clutch plays, and memorable moments. One such moment came during Game Four of the 1926 World Series. In that game on Wednesday, October 6th, the St. Louis Cardinals hosted the New York Yankees and their great player Babe Ruth. Ruth would shine for the Yankees, hitting three home runs in a 10-5 victory. These home runs would be significant in the baseball world, but for one little boy, they appeared to be life-saving.
In 1926 Johnny Sylvester was an 11 year-old die hard Yankee fan living in Essex Fells, New Jersey. During the summer he was involved in a horseback riding accident in which he fell off his horse. The horse then kicked him in the head, leaving Sylvester with a bad infection that began to spread rapidly. Doctors feared he would not survive. While it is true that Sylvester was sick, there is some disagreement in the historical record as to how critically ill he actually was. Some think he had blood poisoning or a sinus condition or a back problem.
Soon telegrams reached the Yankees in St. Louis, notifying them of young Sylvester's condition. There is some discrepancy in who initiated the contact—Sylvester himself or his father or uncle—but the end result was positive. Ruth responded by sending back two autographed balls (one from the Yankees, and one from the Cardinals). He also included a note to Johnny: "I'll knock a homer for you on Wednesday."
On Wednesday, October 6th, Ruth hit three home runs, ensuring a Yankee victory. Remarkably, Sylvester's condition improved greatly after the game. He eventually made a complete turnaround, graduated from Princeton in 1937, served in the Navy during World War II, and was a successful businessman in Long Island City, New York.
While memorable and inspiring for Sylvester, when a year later Ruth was asked about the event, he reportedly said, "Who the hell is Johnny Sylvester?" The special home run message was not Sylvester's last contact with Ruth. Sylvester visited Ruth at the opening game of the 1929 season at Yankee Stadium. And, while Ruth was in his declining years, Sylvester visited him at Ruth's New York apartment.
A possibly apocryphal story about the Sylvester-Ruth connection revolves around the tradition of older classes carrying signs at P-rade. Though there is no proof of it extant in the Archives, Sylvester allegedly once carried a sign that read "Who the hell is Babe Ruth?" paying homage to the great slugger's forgetful remark and Sylvester's memorable connection to him.
–Kristen Turner