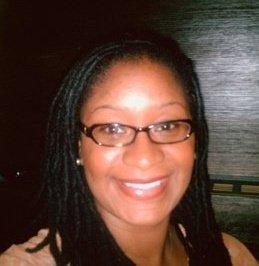 Brenda Tindal is one of nine archival fellows chosen from a very competitive applicant pool to participate in Increasing African American Diversity in Archives: The HistoryMakers' Fellowship, Mentoring, Training and Placement Institute, described by Harvard University Professor and pre-eminent African American scholar Henry Louis Gates as"a wonderfully innovative program." The program addresses the "appalling low proportion" of African American archivists, which despite decades of effort has increased by only 1% in 22 years–from 1.8% as recorded in the Society of American Archivists (SAA)'s 1982 survey of its professionals, to 2.8% in 2004 as recorded by the A* Census.
As an archival fellow in residence at the Seeley G. Mudd Manuscript Library at Princeton University, Tindal is actively engaged in processing archival material, research, reference services, appraisal and collection development, pedagogy, and outreach initiatives. Her work "advances Mudd's commitment to making the University Archives and the Public Policy Papers accessible to patrons who include faculty, students, visiting scholars and researchers, and genealogist, among others," says Tindal. It also allows her to "hone invaluable skills and continue to develop a greater literacy of the many facets of archival work within an academic library." Additionally, Tindal adds, the Increasing African American Diversity in Archives fellowship program has also given her the opportunity to "build upon her expertise in African American history and culture, while cultivating relationships with like-minded archival practitioners, who have a vested interest in diversifying the profession and the nations archival holdings."
The goal of Increasing African American Diversity in Archives is to provide African American archival collections with African American archivists and other archivists qualified and interested in working with African American collections. Ultimately, the program seeks to "increase the visibility of the archival profession and African American collections through public programs/outreach efforts," says Executive Director and Founder of The HistoryMakers, Julieanna L. Richardson.
"I am delighted Brenda is part of the Mudd staff," said University Archivist Daniel J. Linke. "She brings a passion for documents grounded in a deep understanding of their historical context. In just the first few weeks she has been here, she has been fantastic in the classroom working with students, and I expect her time here will benefit us as well as her."
Speaking on the importance of the program, Tindal says, "an initiative of this magnitude is ingenious and has the potential to redefine the industry by addressing the paucity of African Americans in the archival profession, and in turn, elevate the unique perspectives that we bring to the domain of library and information science."
Brenda Tindal is a Ph.D. candidate in the Graduate Institute of the Liberal Arts (American Studies) at Emory University, where she is completing a dissertation entitled "'What Our Common Past Had Done to Us': Landscapes of Memory, Representation, and Enactments of Movement Widowhood, 1963-2006." Tindal has worked on numerous archival projects, including the Alice Walker Papers and the organizational records of the Southern Christian Leadership Conference at the Manuscript, Archives, and Rare Book Library at Emory University and the Andrew J. Young Papers at the Auburn Avenue Research Library on African American Culture and History.