by: Q Miceli
A group of sixteen enthusiastic volunteers, including Princeton undergraduates, Princeton community members, Wikipedians from the Wikimedia-New York City, and Mudd Library staff, gathered in the Wiess Lounge on Saturday, 18 February 2012, to write and update Princetoniana Wikipedia articles.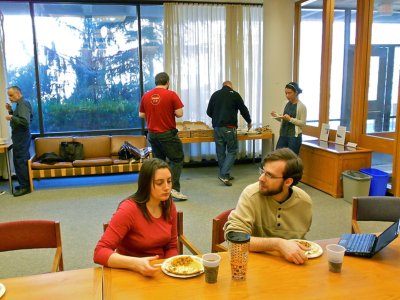 In July 2011, I participated in an edit-a-thon about the Armory Show at the Archives of American Art in Washington, D.C. A Wikipedia edit-a-thon is a gathering of individuals creating Wikipedia articles and uploading media related to a theme, events, subjects, or places. Once I saw firsthand how GLAM (Galleries, Libraries, Archives, and Museums) institutions and Wikipedia can benefit one another, I returned to Princeton and my student job at the Princeton University Archives inspired to act on this experience. After discussing the idea with University Archivist Dan Linke, we decided to host an edit-a-thon in February with the theme of "A Valentine for Princeton." The goal was to have participants update pages on Princeton's presidents and other Princetoniana materials.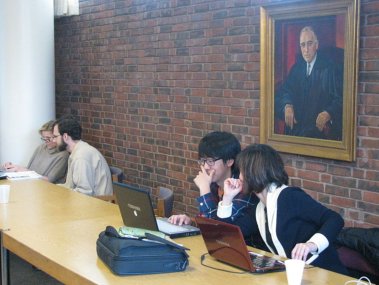 On the day of the event, after introductions over pizza and Indian food, I gave a brief PowerPoint presentation describing basic principles of Wikipedia articles: notability, neutral point of view, reliable sources, and individual accountability. Reference Archivist Christie Peterson introduced the reference room and the sources available for participants to browse. After that, we were off!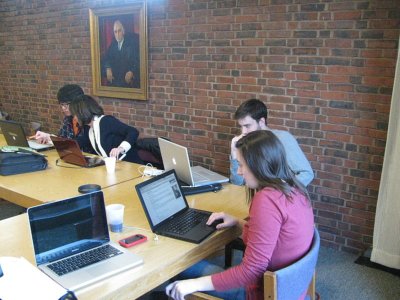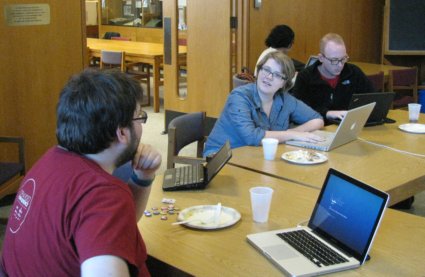 While writing articles about topics such as Seeley G. Mudd Library to the Putnam Collection of Sculpture to the East Asian Studies Department, and updating articles about the Log College, the Two Dickinson Street Co-op, and the Joseph Henry House, we used reference room publications and online resources to increase the number and reliability of Wikipedia articles about Princeton University.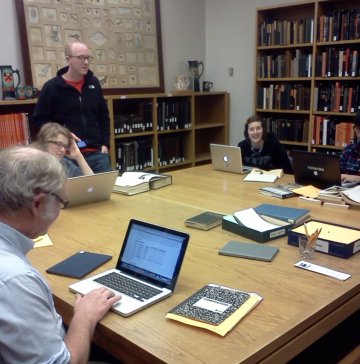 Princeton resident Mimi Omiecinski said about the event, "My family was so impressed that I was doing this today." Wikimedian Pete took photos of the nearby eating clubs to update their pages. A Free Culture Chorus recorded a rendition of "Old Nassau", and both the pictures and the recording are available on the Wikimedia Commons website for the event: http://commons.wikimedia.org/wiki/Category:Editathon,_Princeton_University. We challenge any Princeton University a cappella group to upload an animoso version of "Old Nassau."
By the numbers, we had:
16 attendees
6 usernames created
4 articles created
9 articles expanded
We look forward to holding more edit-a-thons in the future!
For more information:
http://en.wikipedia.org/wiki/Wikipedia:Meetup/Princeton_University_Edit-a-thon