Journalists and pundits are noting that Elena Kagan's
confirmation to the Supreme Court last week marks the first time three women have served concurrently on
the high court. However, Kagan's confirmation marks another historic
occasion — the first time in 168 years that three Princetonians have shared
the bench.
While 2010's trio consists of Samuel Alito ' 72, Sonia
Sotomayor '76, and Elena Kagan '81, the 1842 trio consisted of Smith Thompson
'1788, Peter V. Daniel '1805, and James Moore Wayne '1808.

Justices Thompson
'1788 (Undergraduate Alumni Records), Daniel '1805 (Dickinson University's House Divided Project), and Wayne '1808 (Library of Congress).
Prior to Kagan's confirmation, the tenure of Sotomayor and
Alito marked the first time since 1860 that two Princetonians shared the bench.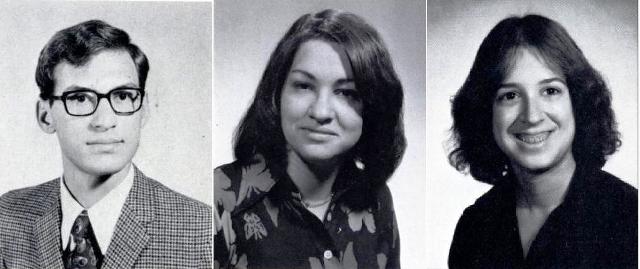 2010 Princeton Justices Alito, Sotomayor, and Kagan (Source: Nassau Herald)
While relatively few Princetonians have served together as
Supreme Court Justices, Princeton has often had a representative on the court,
with 12 alumni serving as justices:
William Paterson, a member of the class of 1763, from 1793 to 1806.
Oliver Ellsworth, a member of the class of 1766, from 1796 to 1800

(served as chief justice).

William Johnson Jr., a member of the class of 1790, from 1804 to 1834.
(Henry) Brockholst Livingston, a member of the class of 1774, from 1806

to 1823.

Smith Thompson, a member of the class of 1788, from 1823 to 1843.
Peter V. Daniel, a member of the class of 1805, from 1842 to 1860.
James Moore Wayne, a member of the class of 1808, from 1835 to

1867.

Mahlon Pitney, a member of the class of 1879, from 1912 to 1922.
John Marshall Harlan, a member of the class of

1920, from 1955 to 1971.

Samuel Alito Jr., a member of the class of 1972, from 2006 to the

present.

Sonia

Sotomayor, a member of the class of 1976, from 2009 to the present.

Elena Kagan, a member of the class of 1981, sworn in August 2010